About us
HOSPITALITY ( SAFETY & SECURITY OUR FIRST PRIORITY ) stylish living spaces for business and leisure in some of the world's favorite destinations With the sole mission to redefine hospitality services and change the existing age old perception of patrons toward hospitality service, The Cennet, has embarked on a journey of establishing itself as a premium business hotel group in India. The group, with a vision that spells service through the realm of symphony and pronounces another paradigm shift in hotel bouquet offerings, has created a niche for itself in hospitality by consistently matching global standards of distinction. It believes in building eco-sensitive hotels, constant commitment towards environmental causes & social responsibilities, organising activities to initiate social and ecological awareness lends to the initiatives of global caring that take hospitality to new echelons The Cennet Hotels ( a unit of Toplina Hospitality Pvt Ltd ) A global leader in the Hospitality Industry.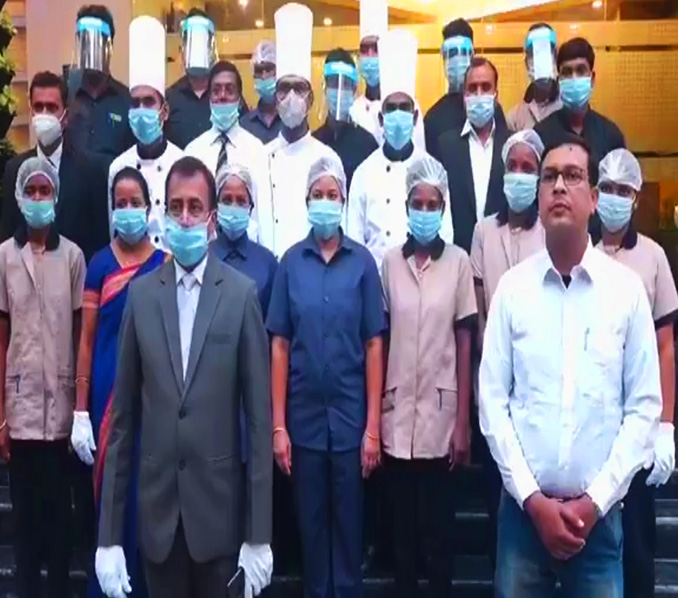 Luxury
'A luxury hotel', you'll likely get a range of responses from mod cons – with everything from a decent Room's, Restaurant, Banquet Hall, Conference Rooms to a Mocktail Lounge & Disco Theque – to seamless,exceptional service and décor. All at a price justifying the offering and experience.
Great services
We believe creating a great first experience is crucial for excellent customer service. This is the first thing you need to do to make a guest happy in a hotel or any hospitality organisation.
Online reservation
Online hotel reservations are a popular method for booking hotel rooms. our Guest can book rooms on a computer by using online security to protect their privacy and financial information.